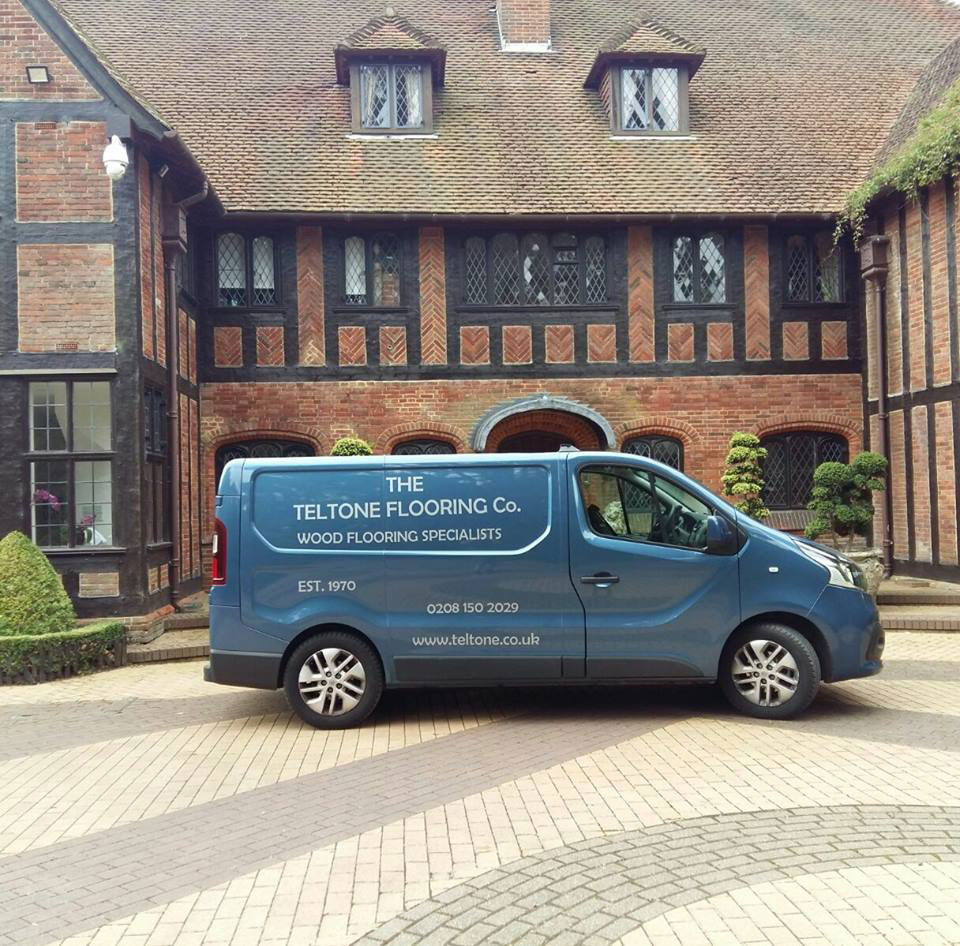 Who We Are?
Teltone Flooring Co is a long-established team of wooden flooring specialists in Camberley, and Ealing operating across Surrey. A small but reputable family run business, we pride ourselves in offering an honest, quality service which is value for money. The owner of the company Tim works alongside his brother-in-law Chris to provide everything from installation to restoration. Together, along with the previous owners George and Terry, they have created and maintained a respectable reputation throughout West London.
Floor Sanding Camberley
We have two bases, one in Ealing and one in Camberley. However, we can cover the following areas and their surrounding areas within a 15 miles radius;
Egham
Camberley
Virginia Water
Sunningdale
Surrey
Chertsey
Ealing
Chiswick
Richmond
Twickenham
Acton
Wooden flooring specialists in Camberley
Installation
Here at Teltone Flooring Co we have been installing wooden flooring for nearly 50 years. 
Refurbishment
Discovering original wood flooring in your home can be an exciting find. Whether its old Victorian floorboards or parquet, we can restore it back to its former glory.
Repair
If you have a damaged wooden floor, it may not be necessary to replace or refurbish the whole room. Especially if you call in the professionals. 
Kitchen Work Tops
Your kitchen is the most important room in your home, because it is the centre of your day to day activities. 
What We Offer
As a company, we have been offering solid wood flooring in West London since 1970. We are passionate about creating the ideal floor space for our clients. From the initial visit and quote to installation or repair, we will expertly guide you through the process. Our aim is to offer a stress-free solution to achieving the right look for your home or workplace. In addition, we also offer repair and restoration services. 
Wooden Floor Repair Egham
In this day and age, having a business which has been trading for nearly 50 years is a grand achievement. Something which takes hard work and dedication, but above all quality of service. We pride ourselves in maintaining a brand that people can trust and recommend. We believe the success of Teltone Flooring Co continues to grow because of word of mouth recommendation. Which confirms to us we are maintaining the high standards set by George all those years ago. Don't just take our word for it, use the link below to see our previous work.
Do I need to remove the carpet myself?
Our service is flexible, so this is completely optional. We are happy to remove and dispose of the carpet for you at a cost. However, if you are on a budget doing this you can also remove the carpet yourself.
Should I empty the room?
Depending on the job the room may need to be cleared of all furniture. Our team can complete this task for you, which would need to be discussed at the home visit. This will be charged at an additional cost.
Do you offer advice care and maintenance advice/services?
Yes, we give full care and maintenance advice along with the option of annual clean and re-oil.
Do you take full payment upfront?
No, we will take a 50% deposit. The remainder of the payment will be due on completion and can be paid by BACs or cash. We are unable to accept card payment.
Are you insured?
Yes, we are a long-established company who have full public liability insurance  
Do I need to be home while you work?
No, we are happy to take responsibility of working in your home whilst you are out. Access must be prearranged
Wooden Floor Repair Camberley
You can find more information about our services by navigating around our website. However, if you prefer to speak our Wooden flooring specialists in Camberley directly call Tim on 0208 150 2029 (London) or 01276 683190 or 07973 303 929 (Surrey). Alternatively, if you are ready to request your free quote please use the request form above. 
Teltone Flooring London
Address: 15 Claygate Road, Ealing, London, W13 9XG
Tel: 0208 150 2029
Teltone Flooring Surrey
Address:
Belgaum
Woodlands Road
Camberley
GU15 3LZ
Tel: 01276 683190
Mobile: 07973 303 929